Reach Your Fitness Goals With a Reliable Personal Trainer
I am Stanley Bullard Sr. the owner, of Get Fit 4 You Fitness & Training Inc. .
Get Fit 4 You Fitness & Training Inc. is a personal training, sports and training facility that helps individuals incorporate, health, fitness and training skills to improve overall health and physical fitness ability. The personal training program is individualized for each person, and facilitate group-based problem-solving methods to integrate physical activity into everyday living and assist athletes to develop agility, speed and strength. The training programs are designed for young adults to active senior adults and levels that are safe enough for those who are not active. Get Fit 4 You Fitness and Training, Inc.'s group classes include stretching, balance, low and high-impact aerobics, and strength training. Other components of the training programs include:
Life Skill Coach for youth, adults and seniors for individuals who want to improve their overall well-being to enhance their longevity of life
Personal Training for youth, adults, and seniors
Fitness & Training Classes for youth, adults and seniors
Youth Athletic Training Development (ATD) Camps (football, basketball, baseball & Track & Field)
Flexibility, Aerobics, Strength Training, Toning, & Conditioning for youth, adults and seniors
Stanley Bullard, Sr., C.P.T
Experience and Qualifications
I have been a private personal trainer from 1989 to the present. In 1990, I was certified as a personal trainer and instructor by The Cooper Institute at the Cooper Aerobics Center.
I have also worked for the Palm Beach County sheriff's office in the training division as a training sergeant. Later, I became the Agency Fitness Specialist, which lasted for more than 20 years. From 2010-2016, I was a private gym owner.
After 28 and half years of dedicated service and a phenomenal career, I retired on August 16.
I am a God-loving, personable, and friendly 53-year-old with 4 wonderful children. Two of them already have professional careers. One is in college, while my youngest is graduating in high school this year.
I was active in football during high school and college. Aside from that, I was a bodybuilder for more than 15 years. These experiences have immensely influenced my passion for personal training.
I am passionate and committed about educating and teaching how to improve one's overall health. For me, it is important to understand how vital each person's drive is when trying to meet his or her fitness or training goals. That's why I'm committed to make it a point to give a helping hand, so people can accomplish their mission and not be discouraged along the way.
For a more systematic process, I have created a plan that neatly divides every aspect needed to reach your objective. The framework has four components identified as the P.L.A.N.:
athletic training and development
nutritional recommendations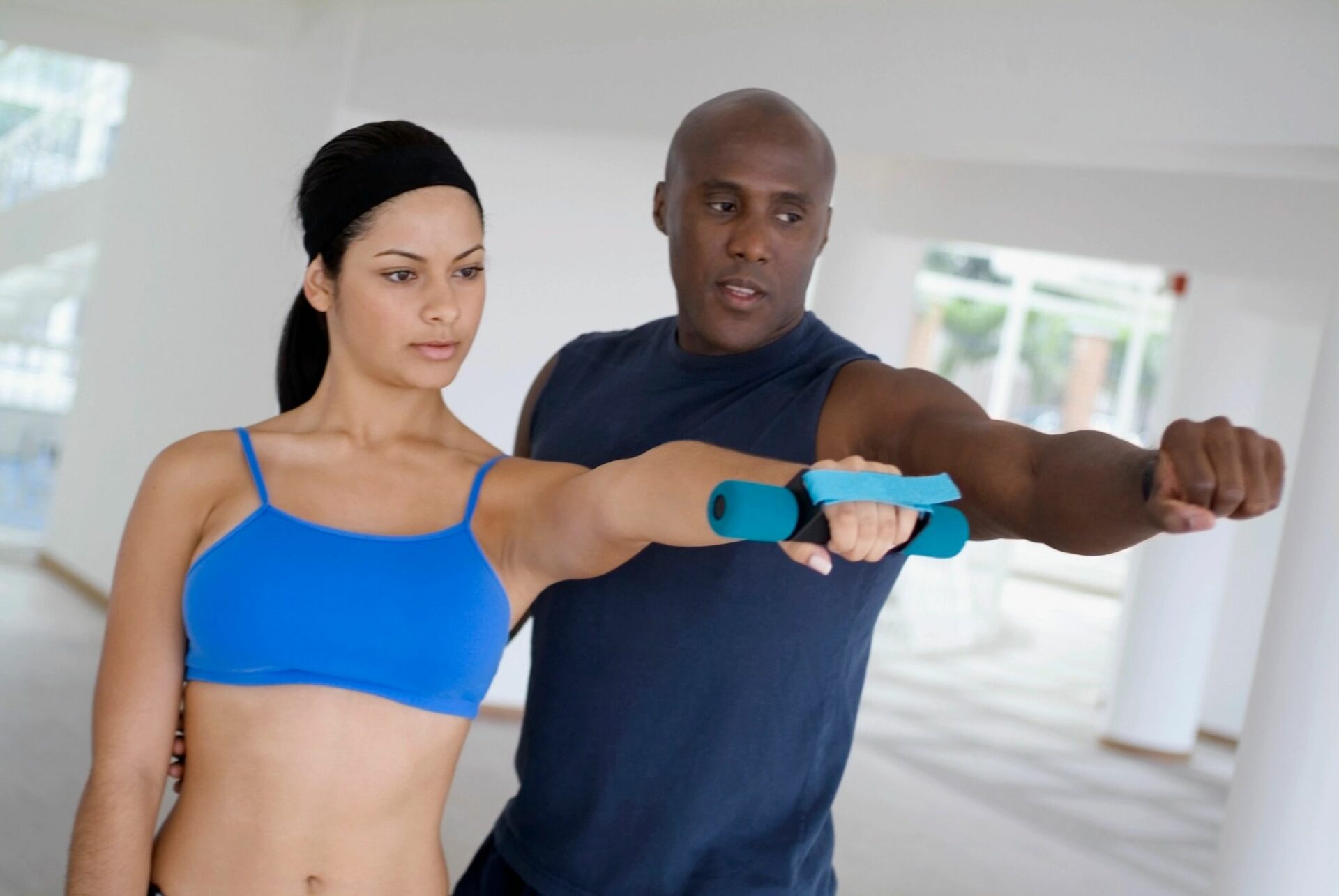 Get Fit 4 You Fitness and Training, Inc. is committed to deliver the highest level of personal service and attention to its clients by providing a unique fitness style of training with a strong focus on providing practical lifestyle enhancement to its clients in a upbeat, friendly oriented atmosphere." as per instruction.
Call Today: (561) 670-5338